Factory Refurbished Laptops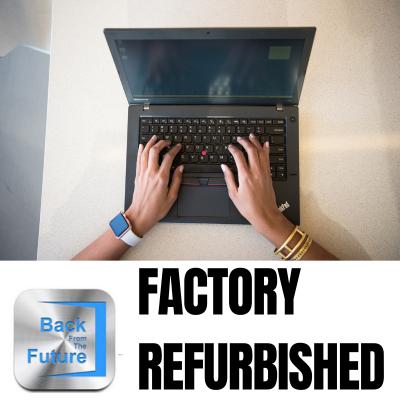 Unfortunately, in Ireland, we have been left behind in understanding what central Europeans have been benefitting from for more than a decade. Certified Factory Refurbished Professional grade laptops are a vastly better offering than new retail laptops. Stronger, faster, more reliable, better warranty and cheaper. Seems too good to be true. 
FACTS:
NOT second hand (Factory Refurbs go through more stress testing and quality control than new machines)
More than 8 times more reliable than similar priced new machines
Tough, military spec hardware and build
Significantly more connectivity than retail computers 
Higher performance and faster than standard retail
All with pure Windows 10 Professional
3 times longer life expectancy- a thinkpad will last on average 6-10 years and beyond
Better guarantee, supported by us in Ireland as opposed to "send away to the UK" warranties from shop bought machines
We need to stop replacing cheap technology every 10 seconds. Computer hardware represents an enormous percentage of the overall waste produced by humanity. It is also one of the least biodegrading. Refurbishing and reusing high end, professional equipment works for you AND the enviromnent.